AR-10 vs AR-15- And what you may not know pt. 2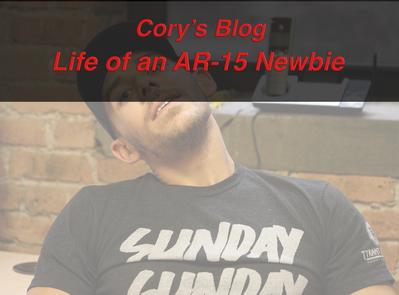 Welcome back to the 9th installment of my blog, in which I don't claim to be an expert, in fact the very opposite. I'm a new user to the AR platform and want to share my findings and experiences as I go through and build rifles as well as being the Operations Manager at Tyrant Designs.
Let's pick up where we left off last week. For those tuning in for the first time, last week I talked about the similarities and differences between the AR 10 and AR 15. This is the second portion, where I will expand upon which parts are interchangeable and which are not compatible. As a disclaimer, lets use the phrase "most of the time" when describing what parts are not compatible because there are manufacturers that make compatible parts for both rifles but as a general rule of thumb those same parts are not interchangeable. 
WARNING : I'm going to use the word interchangeable a lot. So if this word triggers you, please go find a millennial to direct you to a safe space.
Parts that are not compatible (most of the time)
1. Lower parts kit - Because the takedown pins can be different, a typical lower parts kit will usually not be interchangeable
2. Barrel & barrel nut extensions - Because each rifle is chambered differently these can not be interchanged
3. Buffer - The AR 10 has a longer bolt carrier group because it is chambered in .308. The round is larger, meaning the buffer is usually heavier and shorter than the AR 15. But the buffer tubes are the same length. Don't get confused!
4. Bolt catch - Simply put they are just different.
5. Rail systems - Like i previously stated the barrel nut are different sizes which will also mean your handguards are not interchangeable.
6. Magazine catch - Because of the different size round the magazine catches will also be different in design.
7. Charging Handle - There are ones that are specifically built for .223/5.56 and .308
Parts that can be used for both the AR 10 and AR 15
1. Safety selector
2. Mag release button
3. Buffer tube
4. Trigger group
5. Buttstock
6. Hammer
7. Pistol grip
Are Grips are work great on both AR-10's and AR-15's
There is a brief overview of parts that interchangeable some that are not. Obviously, you want to make sure your rifle has the right parts to operate safely and effectively. Plus, now that you know this, you can negate any time spent buying and returning the wrong items that don't fit your current build, nobody likes restocking fees.